Are you a mature man above 60 looking for information about men's health so that you can look after yourself and stay in top form?
Congratulations, you've come to the right place!
Michael Denby: A Journey from Overweight to Fit and Three-Time Bodybuilding Champion
Welcome to a community that defies age, embraces strength, and champions health.
I'm Michael Denby, and I stand before you as living proof that it's never too late to rewrite your story, sculpt your body, and reignite the flame of vitality.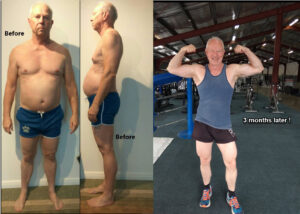 Picture this: a man in his 60s, who once battled the shackles of excess weight and the inertia of aging. But I chose a different path. A path that led me from lethargy to triumph, from self-doubt to three-time bodybuilding champion. And now, I'm here to guide you along that very path.
Life's chapters don't end after 60; they flourish. They become richer, more complex, and far more inspiring. My journey has been one of relentless pursuit – a pursuit of the best version of myself. I've been through the trenches, I've faced the struggles, and I've emerged stronger, fitter, and more confident than ever before.
But it wasn't just about building muscles and breaking records. It was about embracing a mindset that defies limitations, defies excuses, and embraces the full potential of what each day has to offer. It's about rewiring beliefs and rewriting the script that society assumes for us mature men.
Experience Vitality Beyond Measure: As we age, vitality becomes a treasured asset. Imagine waking up each morning with a zest for life that surges through your veins. Through carefully crafted fitness routines carefully tailored to your age and physical ability and nourishing nutrition, you'll unearth a wellspring of energy that propels you through your day, making every moment count. Rediscover the thrill of being alive, of pursuing passions, and of embracing each day with a vigor that knows no bounds.
Unveil the Secrets of Longevity: Longevity isn't merely about counting years; it's about making those years count. Our journey together isn't a sprint; it's a lifelong marathon towards wellness. Through proven strategies backed by science, you'll not only add years to your life but life to your years. Together, we'll delve into the art of aging gracefully, enhancing your health-span, and savoring the fruits of a well-lived, extended life.
Ignite Libido, Embrace Connection: Intimacy and connection are timeless aspects of our human experience. So come on and let's address the elephant in the room: as we age, our bodies change, but the flame of desire can burn brighter than ever. Through targeted exercises, personalized nutrition, and the power of positive mindset, we'll reignite your libido and revitalize your intimate relationships. Because true wellness encompasses not only the physical but the emotional, and our journey honors every facet of your wellbeing.
And if you are currently single and would like to be in a relationship again – it's not rocket science that a fit, slim, healthy and strong male body attracts women of all ages to you…
Being an inclusive kinda guy I should mention that you just never know who you might attract with that "new" body of yours!!!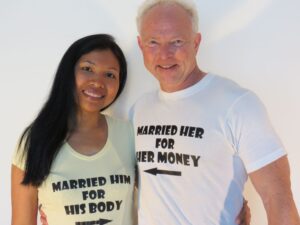 Through years of dedication, I've harnessed the science of exercise, nutrition, and mental fortitude to not only shape my body but also to reshape my destiny. And now, I'm committed to sharing every nugget of wisdom, every hard-earned lesson, and every triumphant strategy with you.
Together, we will:
Sculpt Your Physique: Discover workouts designed for your body's unique needs, tailored to your age and experience. Unleash the power of strength & resistance training, specialized cardio, and flexibility, and witness your body transform in ways you thought were impossible.
Master Nutrition: Explore the art of mindful eating that fuels not only your workouts but your soul. Bid farewell to fad diets and embrace sustainable, enjoyable nutrition that nurtures your vitality.
Cultivate Resilience: Embrace the mental game. Learn to overcome obstacles, silence inner critics, and harness the unwavering determination that resides within you.
Foster Camaraderie: Join a community of like-minded individuals who are rewriting their stories, defying stereotypes, and celebrating every stride of their journey.
Your legacy is far from over; it's just entering its most remarkable chapter. Let's walk this transformative path together. It's time to unleash your potential, to redefine aging, and to be the living embodiment of the fact that age is just a number.
Welcome to a haven where maturity is celebrated, strength is cultivated, and health knows no bounds. Welcome to a new chapter – your chapter.
Are you ready to sculpt your masterpiece? Let's embark on this journey – because, in the end, it's not about how many years you've lived; it's about how well you've lived those years.
Yours in strength and vitality,
Michael Denby; Three-Time Bodybuilding Champion & Your Guide to Ageless Fitness
P.S.: I have to declare that I am not a Medical Practitioner, M.D.,  or Doctor – I'm simply expressing my opinion.
Please read my Medical Disclaimer HERE.