Are you a mature man above 50 looking for information about men's health so that you can look after yourself and stay in top form?
Congratulations, you've come to the right place!
Hi, my name is Max Denby from Men's Healthiness.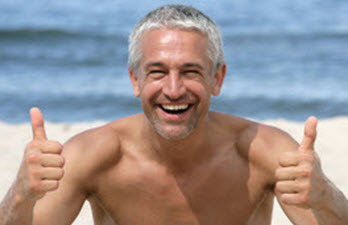 My website MensHealthiness.Com is filled with exceptional information and I'm regularly adding brand-new articles and other content in order to provide the most recent tips. I've worked hard in order to put together helpful information so that I can provide you with the answers you have been struggling to find.
I feel confident that my posts will give you much of what you are looking for, but I have to declare that I am not a Medical Practitioner, M.D.,  or Doctor – I'm simply expressing my opinion.
Thanks so much for checking out my website.
Please read my Medical Disclaimer HERE.